Post by michelb on Feb 2, 2021 21:37:47 GMT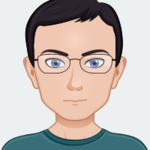 So please let me know if I have understood correctly.
A sync programme can be used to back up files for "safety" BUT the backed up files will not be included in the organiser catalogue. However, the organiser will continue to function normally with the original files as long as they have not been changed?
So if the purpose of backing up is simply to have a copy of the files then sync programmes or other methods can be used.
BUT if the purpose of the backup is to rebuild the organiser tree and reconnect all those files in the event that the original files are lost then, it would be better to do the backup through the organiser itself.
I think there may have been some confusion because I did not fully understand the original question posted by gfmucci. I apologise for that.
Thank you again Michel for sharing your knowledge.
Kind regards
Chris
PS I regularly do two kinds of backup
1- I back up my system drive using Aomei
2- I back up all my photos and user files using FreeFileSync
So in the event of a HD failure I can restore all my programmes and files.
Chris,
Yes, you are seeing now the danger for the catalogs of PSE. The main structure of the present catalogs dates back to PSE6. The organizer replaced Adobe Photoshop Album (Febr. 2003). The database engine was changed from Microsoft Access to sqlite in October 2007 (same year as the intro of Lightroom, same Sqlite engine). I have not checked if the drive identification with the internal serial number was present before in the 'catalog.psa' single file catalog. Anyway, the lack of a more powerful reconnecting tool has always been a big problem.
To compare with your backup strategy, I use:
- Acronis for my system drive (automatic, daily, two external drives)
- Synctoy for my media files, 99% on the same external drive (a new 1 TB SSD), to at least 2 external drives. When away in my country home, I use the SSD with both the catalog and the media files, and I also sync to the internal drive on my country desktop. Even if everything disappears here in Paris, there is always a copy in the country.

- for the catalog folder, simple copy and paste (contrary to the separate previews in LR, the thumbnail cache is included in the catalog folder). PSE 2021 provides a new backup feature to save the catalog structure automatically when you exit the organizer.
- the organizer backup about monthly to an external drive.
- All recent photos taken with our smartphones are saved in Google Photos or Dropbox, as well as a selection of recent files for sharing with friends/relatives.

Where I am cheating to save time is that I can edit the sqlite database (catalog.pse9db) to update the drive identification. So, using the organizer backup is not absolutely necessary.