Post by BuckSkin on Oct 6, 2021 16:21:09 GMT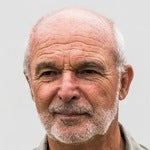 I have all my images tagged in Organizer in almost exactly the tree order you have used in your example.
This is only part of the problem. Should I have to rename a file, even to correct a bird name ( they change them faster than I can keep up with, yesterday's Gallinule become todays African Swamphen overnight , and, presto, the Tags are outdated. I probably have to find and rename maybe twenty images, and when I do, they lose their connection to the Organizer and I lose all my Tags. They then have to be re-Tagged from scratch.
Do you have it set to write the tags permanently into the file or just store the tags in the Organizer database ?
If the tags are written permanently into the file, then they will remain with the file through a hundred name changes.
I use the term "permanently" a bit loose here, as the tags definitely can be removed or replaced when necessary.
As for file naming, I have found that putting the date-taken first in the file-name has been a big benefit for many reasons.
Example: 2021-10-06_150142_7DMkII_1227 = Year-Month-Day_HourMinuteSecond_Camera_(4-digit consecutive number to separate any images taken during the same second)
Some write the date-time as so: 20211006150142 but I like my way of having a bit of separation of the components even at the cost of a longer name.
By putting the date-time first, if I am using more than one camera on any given day, so long as the clocks are synchronized, the images line up in the order they were taken regardless of camera used.
I use free D.I.M. (Digital Image Mover) to offload the images from the card and apply my naming scheme.
If I have used more than one camera that day, I offload the images from each card using DIM, at which point my consecutive numbers are not in order; then, I put all of the images together in a single folder where they will line up according to date-time; then, I use FastStone to add new consecutive numbers that are consecutive for the whole group; and finally, I use Advanced Renamer to remove the set of consecutive numbers that DIM applied initially.
In your case, you could replace my camera with your bird name.